9 Occupations That Need Their Own Romance Novels
As a young girl, I devoured romance novels like the brain candy they are - offering little of substance, but oh, so satisfying. Now that I'm older, I've found that real-life romantic encounters and storybook heroes are there for the taking in our everyday lives, and can be found in just about every profession. Here are a few of my recent (fairytale) conquests.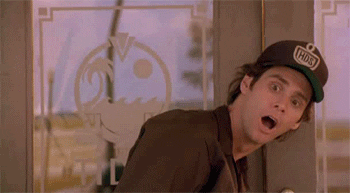 The UPS Guy's Very Special Delivery
A mysterious knock on the door reveals a cutie in tight brown shorts-bearing gifts. Why yes, I'd like to accept your package. You slowly pull off the tantalizing wrappings - or maybe you rip it all off in a frenzy - to reveal a naked new pair of Louboutins….aaaiiieeee!!! Whew, that is truly instant gratification. And this guy always knows how to handle you with care.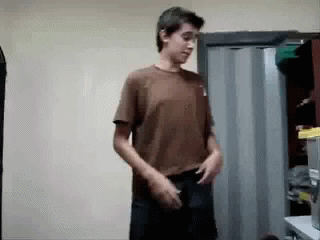 Debugged by The Geek Squad Genius
Nothing is sexier than a smart man, especially when he uses both his brain and his nimble fingers on the keyboard to bring you, up, up, up from the edge of that blue screen of despair to the heights of ecstasy when your Windows finally open. His condescending attitude only makes you want him that much more.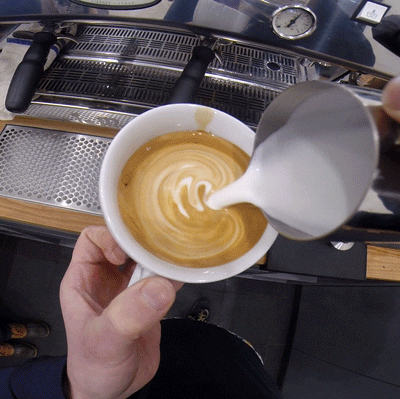 The Brazen Barista
You know there's something between you, because he never has to ask your name and always spells it right. Plus he gives you that extra squirt of whipped cream with your latte and always tell you with a wink to be careful because it's sooo hot.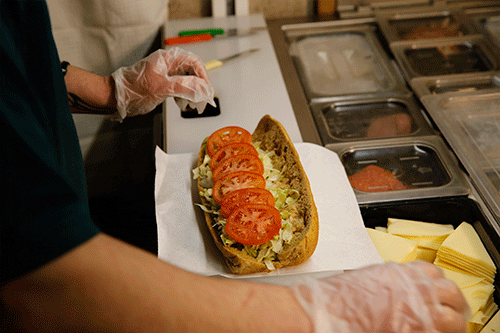 Taken By the Subway Sandwich Artist
The way he so tenderly places his meat between the buns, smothering it with cheese and creamy sauces… This Picasso of sandwich artistry just makes your mouth water with desire. Someday he'll sweep away the condiments and take you right there on the steam table.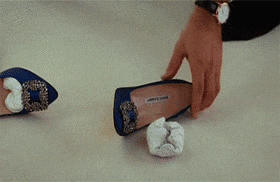 The Foot Fetishist Who Fondled Me
This may only happen on TV, but who hasn't had Charlotte's fantasy of getting free shoes in return for the privilege of letting the shoe salesman caress your feet? Charlotte eventually felt guilty and returned the shoes. Was she nuts? My story would have a happy ending, if you know what I mean. A foot rub and free shoes in return for giving someone a little pleasure? Yes, please.
6.  Manhandled by the Manny
A man who dotes on your kids and isn't afraid to get down and wrestle around on the floor with them holds the key to every woman's heart and libido. You dim the lights and wait around to lure him into getting down and dirty in a game of Twister with you once the kids are safely tucked away for the night -- and you hope this time he plays rough.

7.  Fifty Shades of Cray
He gently guides you to lie down and get comfortable on the couch, then encourages you to confide your wildest fantasies. The best psychiatrists follow Dr. Freud's teachings and somehow make everything about sex. Nothing shocks him, and he'll probably suggest some role-playing to dig deeper into your soul and get all those physical urges out of your system.
8.  Plundered by the Pool Boy
Tanned, shirtless, and with muscular arms skimming the silky surface of the water - need I say more? How about, dance you blonde bimbo, dance!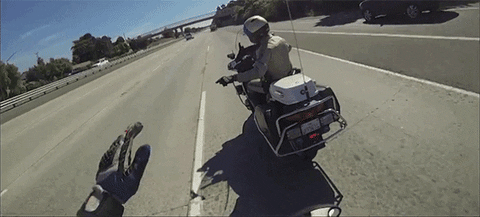 9.  The Motorcycle Cop Who Mauled Me
Who could resist this combination of good-guy uniform and bad-boy biker? Then there are the obvious connotations of bachelorette party entertainment. When he flashes that Erik Estrada smile and asks, "Do you know why I stopped you, ma'am?" my mind starts inventing all kinds of fun ways to try and get out of this ticket. Let me help you unload your weapon, Officer.
Well, if those titles have got you all hot and bothered, get some release by picking up some of your own steamy novels at Book Outlet.