10 Shows to Binge Watch Next
Netflix gave new meaning to the term "binge watch" when it introduced streaming in 2007. And with a handful of other streaming services (Hulu Plus and Amazon Prime Instant Video), there are more ways than ever to watch your favorite show at home and on the go.
And while there's thousands of epic TV shows to indulge in, we've scoured the available titles in Netflix's catalog and come up with the best 10 shows that are binge-watch-worthy right now.
1. Property Brothers (5 seasons)
Real estate agent Drew Scott and his contractor extraordinaire twin brother, Jonathan, team up to transform fixer-uppers around the country. First, they bring hopeful house-hunters through a property that meets everything on their "wish list" and then proceed to drop a bombshell after they've fallen in love with the place when they unveil the price tag. While the house hunters' dreams and budgets don't align, there's still hope. The brothers then drag the ticked off home-owner hopefuls to see some less-than-fabulous, far from-dream-home properties that have potential. It takes some convincing, but once the buyer decides to sign on the dotted line, Jonathan straps on his tool belt and gets to work. The results? Drool-worthy. And, hey, when you're done with seasons one through five, you can always switch over to the duo's other reality fixer-upper show, Buying & Selling, which is equally awesome.
2. Dexter (8 seasons)
Dexter gives viewers a whole new twist on what constitutes a "crime drama." Dexter Morgan is a blood spatter pattern expert based out of sunny Miami. His knowledge is called upon to help solve murders, but unbeknownst to anyone on his team, it helps him perfect his homicidal tendencies, too. While he may be a blood splatter analyst by day, he's a blood thirsty serial killer by night, hunting down heinous criminals who have managed to evade the justice system. Did we mention his adoptive father, a Miami cop no less, is fully aware of what he does after-hours and even taught him how to evade the police and channel his need for bloodshed? Yeah...wrap your mind around that psychological twist.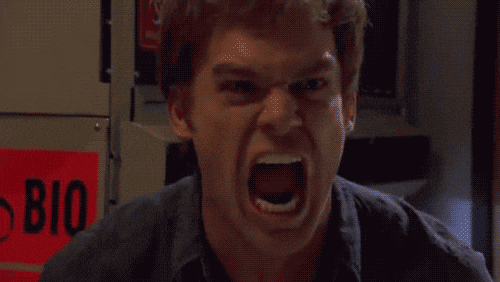 3. Chopped (1 collection)
What would you do with canned whole chicken, emu eggs, durian and mashed potato candy? While most of us have never seen or heard of half of the ingredients that are removed from the mystery boxes each week on Chopped, four lucky chefs actually have to transform those odd ingredients into a delectable and appetizing meal. Each episode starts with four chefs as they compete before a panel of expert judges and turn baskets of who-knows-what into a five-star dining experience. Course by course the contestants are "chopped" from the competition until just one chef remains—and goes home with $10,000.
4. Friday Night Lights (5 seasons)
A favorite among viewers, this Outstanding Drama Series nominee uses the small fictional town of Dillon, Texas, as the series backdrop and the town's most talked-about game: football. The drama follows the trials and tribulations of the fiercely close-knit community in Dillon, including the football players, their friends, families, and coaching staff with tremendous heart, sincerity and grace, often tackling several issues facing America today, including family values, abortion, school funding, racism and drugs. Though critically acclaimed, the show garnered low ratings and was cancelled after just two seasons; but three additional seasons were produced in collaboration with DirecTV and are now available for your viewing pleasure on Netflix.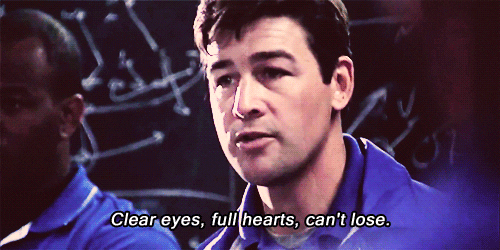 5. The West Wing (7 seasons)
Political drama more your thing? Though a beast at 22 episodes per season, The West Wing is well worth the couch-sitting. After all, it won 26 Emmys and was voted the #7 TV drama of all time by TV Guide. Follow the trials, triumphs and inner workings of the White House senior staff under the leadership of fictional Democratic President Josiah Barlet, set primarily in (you guessed it) the West Wing of the White House.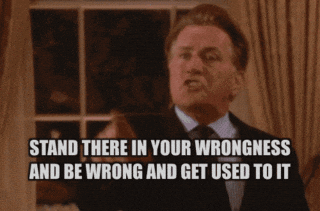 6. Sherlock (3 series)
This British crime drama is an updated approach to Arthur Conan Doyle's stories, earning a whopping 17 Emmy nominations in its first two seasons alone. Sherlock Holmes may be an old household name, but it has been resurrected with this modern-day adaption, which follows the eccentric Sherlock Holmes and his partner and friend, John Watson, as they walk the streets of London solving 21st-century versions of the crimes of yore.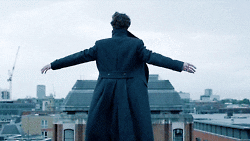 7. Parenthood (5 seasons)
The Golden-Globe nominated series follows the four (very different) grown siblings of the Braverman family—Sarah, Adam, Crosby and Julia—as they struggle to parent effectively while juggling their relationships, careers and life's everyday ups and downs. The American television drama is set in California and depicts each set of parents in a different stage of the parenting process: from having to sing your kids to sleep to I'm-shipping-him-off-to-boarding-school-so-help-me teenage years. The show sees all three generations intertwine as the grown-up siblings do their best to figure out the messy world of parenting—littered with landmines and unexpected joys—that are sure to make you laugh, nod with empathy and ugly-cry.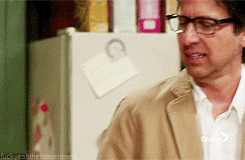 8. Jericho (2 seasons)
It was short-lived but well constructed. This survival series follows a small town in Kansas as residents witness a tremendous nuclear explosion over nearby Denver and are subsequently left in the dark. No modern amenities or communications mean that everyone is left on their own to find answers about the blast, but it doesn't take long discover they must grapple for ways to meet their everyday primal needs—because help isn't coming.
9. Bloodline (1 season)
From the creators of Orange is the New Black and House of Cards comes one of Netflix's newest original series: Bloodline. In the season opener, the family's prodigal son—the black sheep—comes home unexpectedly and threatens to lift the curtain on the family's best-kept secrets.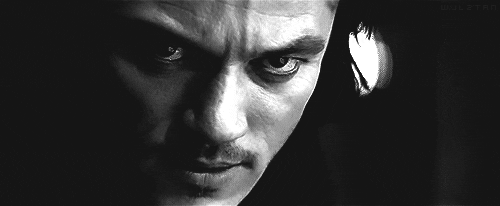 10. The Office (9 seasons)
An oldie but a goodie. The Office, based off the UK show of the same name, is applauded for its memorable characters and tremendous script writing. Filmed like a documentary, the series capitalizes on office stereotypes and disgruntled employees, and playing them up to the extreme. I mean, who doesn't know a socially-awkward Dwight? Anyone else have a delusional boss like Michael Scott? And we can all point to an office romance like Jim and Pam's. Who knew the everyday goings-ons at a paper supply company could result in 201 half-hour episodes chock-full of remarkable comedy.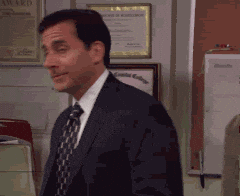 Check out Netflix to sign up for your free one-month trial to access all these shows, and many, many more. Probably too many.