You American't Miss These 10 Deals
We celebrate the freedom, independence and beauty of the United States every July 4th, usually by breaking out the grills, laying out on the grass and watching the fireworks, and generally taking it easy. We're pretty sure Lady Liberty that a relaxed nation is a happy one, especially when said happy people shop the incredible sales on tap for the holiday. Here are 10 you need to know and absolutely American't miss!
 1.
The Super Bowl isn't quite on the horizon yet, but that doesn't mean you can't gear up for the big game way in advance, right? Hit Best Buy to score great deals on electronics and appliances. If the stifling summer heat is getting to you, chill out with 20% off a regular priced small appliance. Just enter code SAVE20SUMMER (expires 7/12/15) at checkout.
2.

You work those long, tedious hours in the hopes of enjoying some fun at some point down the road. That time is now, thanks to Travelzoo. The wanderlust's paradise is offering several fantastic deals that are valid for a variety of dates through the end of the year. Feeling tropical? Head to Cancun for a little fun in the sun. Or take in the gorgeous views of Seattle on the weekend of the fourth. The options are endless – but these deals will not last for long!
3.

History has proven that 6pm.com knows how to celebrate July 4th in style! In previous years, the fashion mecca has held their famous $17.76 sale, when thousands of products, from apparel to shoes, are marked down to $17.76.
4.

From patio furniture to appliances, Sears almost always has a great sale on its merchandise. Look especially at their Kenmore brand, which is often generously marked down.
5.

Now is the time to make Christmas in July a thing, especially if you're the type who procrastinates during the actual holiday season. Purchase all of your beauty loot at Bath & Body Works during their July 4th sale, which is typically when some of their best deals are up for grabs. From lotion to body spray to hand soap, there's something here for every beauty junkie on your list.
6.

Possibly the best place to stock up on fashion basics and trendy pieces alike is Old Navy, especially during the July 4th holiday. The store is known for its mind-blowing sales, which usually feature some sort of amazing percentage off (think up to 50%!) or low, low prices on T-shirts and flip flops. There's no better place to nab those summer staples on the cheap.
7.

Where else can you buy garden hoses, paper towels, paint and siding all at once? Home Depot is a paradise of sorts (if you're in a home improvement sort of mood, that is), and their July 4th sales never disappoint. From specials on kitchen appliances to gardening tools, there's plenty to nab on sale this summer.
8.

Every year, Walmart rolls back prices even more on select items for its July 4th sale. In 2014, shoppers found it all on sale – televisions, grills, patio furniture and so much more. Expect impressive deals on furnishings, entertainment, appliances and home goods.

9.

No one does a sale quite like Kohl's. The retailer goes full-on patriotic when America's special day comes around – and they do it in style. Look for deals on everything from baby clothes and kitchenware to shoes and handbags. The store is known to host a percentage-off special during this holiday, too, so be prepared to save big.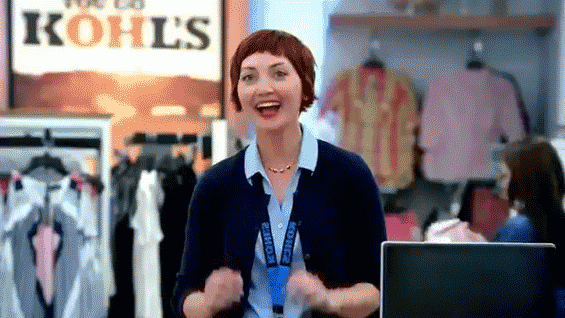 10.

Whether it's a percentage off your purchase or a major price slash on furniture or mattresses, Macy's tends to come through in a big way on July 4th. Eyeing a cute dress, a plush couch or a new coffee machine? Wait until the holiday and nab it at a discounted price.