10 Things to Expect from a Nic Cage Commencement Speech
Whether your commencement speaker is a prestigious academic, a respected journalist, or a former senator you know what they're gonna say."Work hard and the world will be an unending buffet of rainbow sprinkles and unicorn cutlets!"
But for a singular graduation day send-off it must be given by a singular speaker. And who, we ask, is a more singular individual than actor and owner of a possibly illegal dinosaur skull Nicolas Cage? And while you should expect the unexpected with Mr. Cage, there are always 10 things you can count on when he gets behind that pulpit on graduation day.
1. Sage words for overachievers.
"Don't get hung up on where you feel you've fallen short. In life you want to focus on the A's… "


2. At least one suggestion to commit a federal offense.
Always remember to take some of his recommendations ...


... with a grain of salt.
3. An incomprehensible metaphor for success.
4. Makeup tips that'll help land that big interview.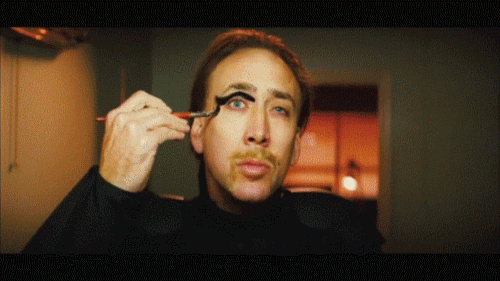 5. Solid advice for when student loans kick in.

6. In the case of outdoor commencements - a moment of distraction.

7. A second plan to commit — Okay, this is just treason, right?

8. Heartwarming parting words.
"But no matter what happens in life …"

9. ... And then getting choked up after said parting words.

10. After the caps have been tossed? His secret ingredient for graduation parties!

Now that the hats have been tossed and the diplomas handed out get everything you need for your graduation party at PartyCity. Go ahead and invite Nic. He's just gonna show up anyway.